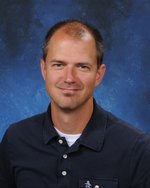 Mr. Fugere
Click on Links tab for Financial Aid and Scholarship Information

Click on the Forms tab above for all Senior Forms- Volunteer and Job shadow- Transcripts Request Forms.
SAT Test dates
for more info you can go to Click Here
ACT Test Dates
for more info you can go to www.act.org
www.osac.state.or.us - offers Oregon Students Assistatnce Commision scholarships, details on financial aid andstudent loans.
www.getcollegefunds.org - Oregon Student Assistance Commision - learn how to pay for college, manage your debt, and apply for scholarships.
makingitcount.com - Create your personal college funding strategy using the College FundPath Worksheet.
www.fastweb.com - search for specific scholarships.
www.students.gov - Plan for and pay for your education.
www.finaid.org - Award winning site provides links to the internet sources of information about student financial aid.
www.act.org/fane - Financial Aid need Estimator - a free service to help plan more effectively to meet college costs.
www.scholarships.com - search for scholarships.
www.collegeboard.org - Resources for financial aid and test prep.
www.wiche.edu/SEP/WUE/ - Western Undergraduate Exchange- special tuition program for out of state students in the Western U.S.
www.savingforcollege.com - an internet guide to 529 plans.
www.studentaid.ed.gov - information on preparing for, choosing, applying to, funding, and attending college.
www.anycollege.com - search for the right college and apply for scholarships.
www.college-scholarships.com/oregon.htm - links to virtually every post-secondary educational option in Oregon.