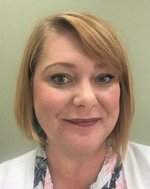 Background Information
503-556-4215
Email
I'm please to join the staff at Rainier Jr./Sr. High School. This will be my third year in Rainier. I have been teaching for 15 years and have a background in art, technoloby, special education, and administration.
I received my bacholor's degree from Pacific University in Forest Grove, Oregon. My Master's was with Walden University out of Minnesota and my Administrative licenses, I received from Concordia University.
I have lived in the NW my whole life. I have a great understanding for small communities. Timber dollars funded my education and I grew up on a farm near Vernonia, Oregon. I have one child that has graduated and another attending the Rainier School District.
I truly believe that no matter what a child's background, they can be successful with the proper supports. I'm a strong advocate for special education students and the preparation for college and career opportunities. I have a strong appreciation for diversity and what makes each child unique.
Outside of school, I enjoy golfing, gardening, painting, and travel. I live on a family ranch and spend a great deal of time in the outdoors.
I look forward to a fabulous new year and look forward to meeting everyone new.
Sincerely,
Kim E. Oblack, Vice Principal